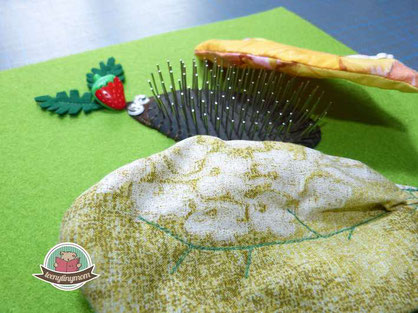 A hairbrush in a playbook?
This is a quickly sewn page for the touch and feel book and I am already very excited about how our baby G will like this page.

You need a small hairbrush that can be easily detached from the handle. Furthermore, a few scraps of fabric, crackle paper and two wiggly eyes or buttons.

The individual steps are described in the photos. Have fun while sewing.

The basic page for the Quiet book is 23 x 23 cm.

By the way, you can find the other pages for the feel book if you click on the link "Touch and feel book" below.

---
---
---