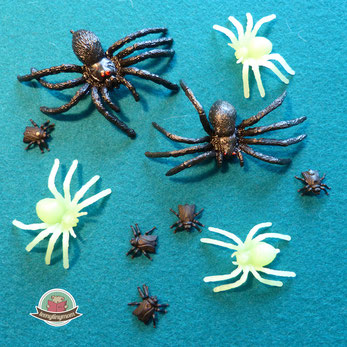 Rubber toy animals and a Hot Needle
A small tip for Halloween-pages for your playbook. There are lots of decorative items and accessories made of plastic available.
Before throwing them you could pierce them with a hot needle (use please a pair of pliers) and string them onto a thread or sew them onto the page.
The pictures illustrate what I did.
---
---
---