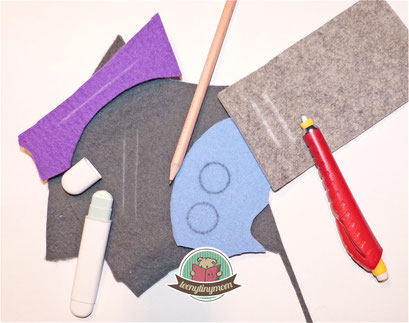 Pencil, chalk wheel and co.
It is not always easy to draw on felt.
Depending on the kind and color you can use different methods.

I like using a chalk wheel that has a small metal wheel  at the tip. It works really well and draws fine lines on dark felt.
A pencil works well for small or light felt.

I often use chalk pens of various colors that can be sharpened.
---
---