Tutorial with 10 appliques
The first book made of fabric to marvel, rustle, squeak and touch.

This book was made entirely of fabric with an ordinary sewing machine. The pages were padded with fusible interlining. For the applications you can use different fabric remnants.
At the end, different ribbons will be used.
It's easier than you might think. A bit of sewing experience is necessary, but I tried to create everything as easily as possible and illustrate everything with pictures step by step.

A playbook for a toddler is a great present that it will enjoy for a long time.
Children are interested in images of their everyday world from an early age. When elements are included that they can touch, or some that make sounds, it gets even more exciting for them.
At the age of one year, children begin to point at things with one finger. You can ask them questions about different items and study the material. For instance: Where is the fish? What is the owl doing?
This book can be pulled and torn. Many things can be tried out and be put in their mouth without any danger.
A playbook is perfect when out and about, in the car, at the doctor's or at a restaurant. The book loves travelling with a child.
The book has a handle so that it can be carried around. The book is about 9x9" (21 x 21 cm).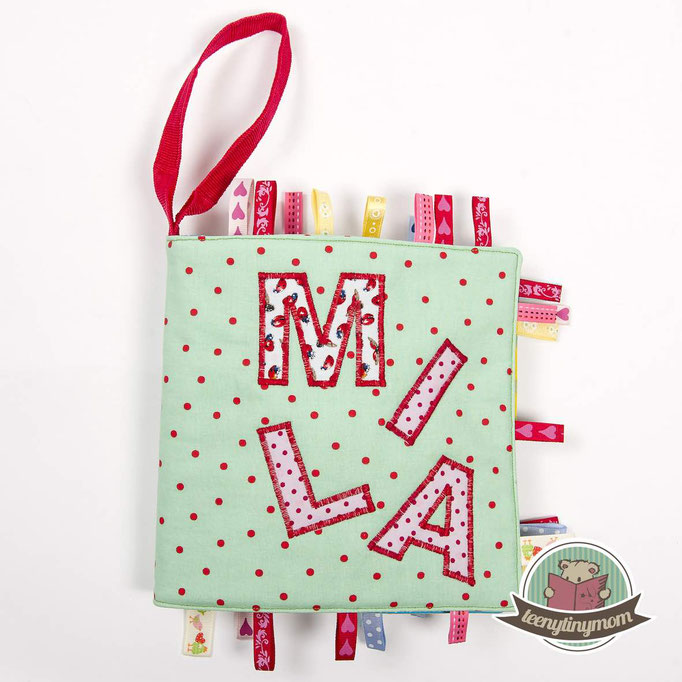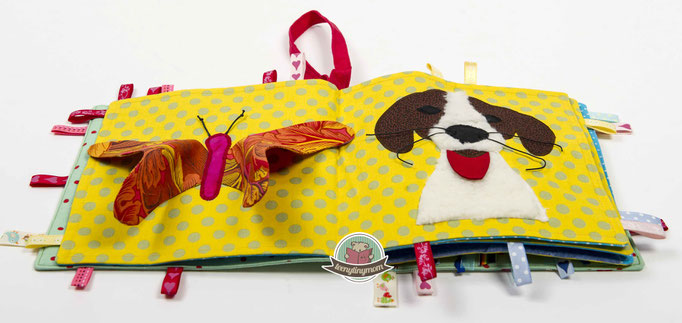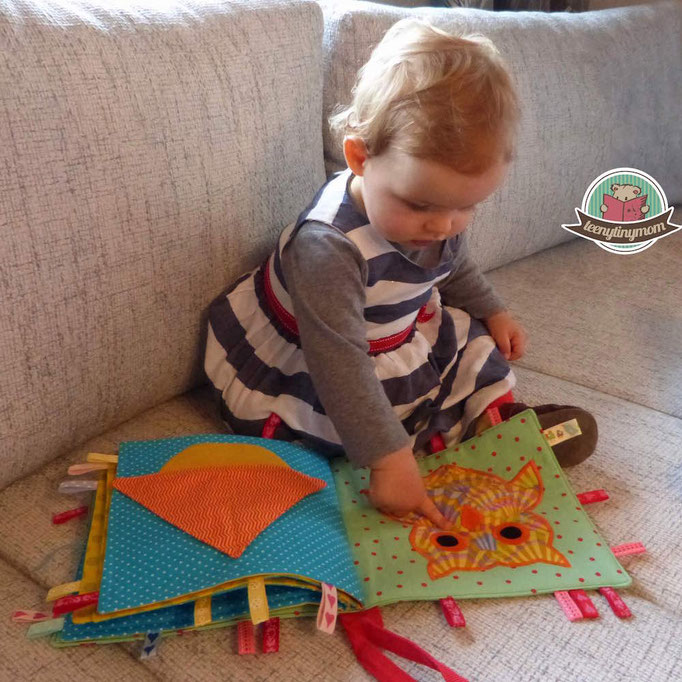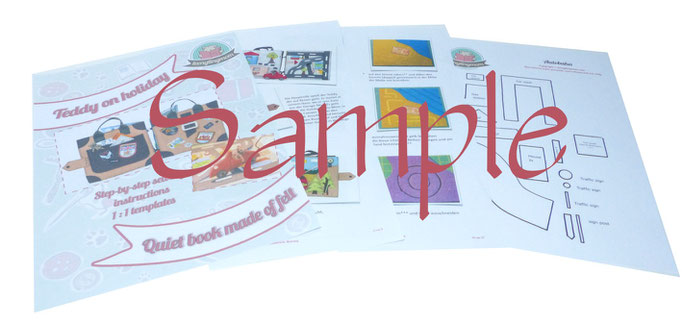 ---