Teddy on holiday - Quiet book tutorial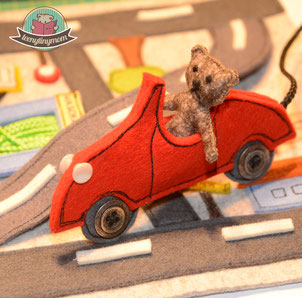 The book was solely sewn of wool felt in different thicknesses with an ordinary sewing machine.
A bit of sewing experience is necessary, but I tried to structure it as easy as possible and illustrate it step-by-step with photos.
Create a special favorite toy for your child, grandchild or favorite child. It can go on holidays, make up stories, take comfort from it when at the doctor's or to keep them occupied in a restaurant or when they have to wait or sit quietly for a while.
The main actor is teddy who goes on holiday. He will start at home, where he drives his car out of his garage. The journey carries on across the highway to the ocean, in a camper and to the beach. Following this, he visits a farm and takes a gondola into the mountains.
Every page offers elements the child can play with, things to discover and movable parts that are all tied to the background so nothing can get lost. In the pocket on the backside of the book there is a small wallet, a map and a passport for teddy.
When finalized, the book is like a little suitcase.
The tutorial contains 4 files for you to download:
1 - Introduction with lists of materials (5 pages)
2 - Step by step sewing instructions with many colored pictures for 8 book pages (37 pages)
3 - Printable true-to-scale (1:1) templates (11 pages)
4 - File with a few tips (5 pages)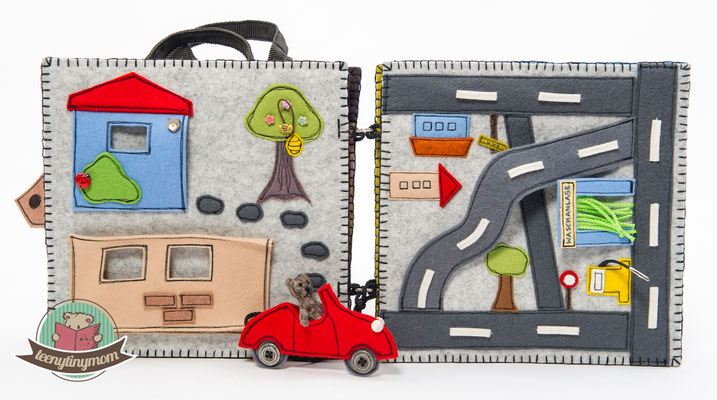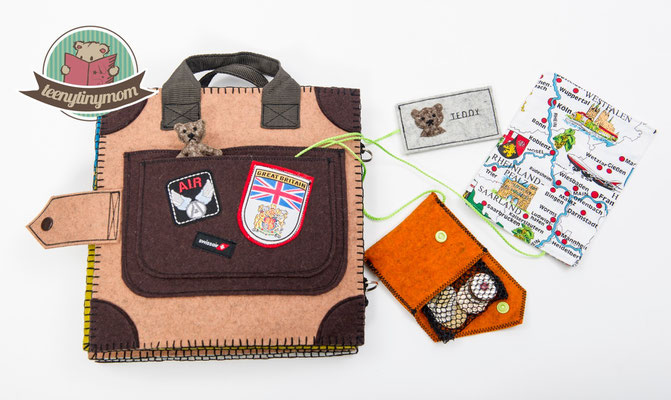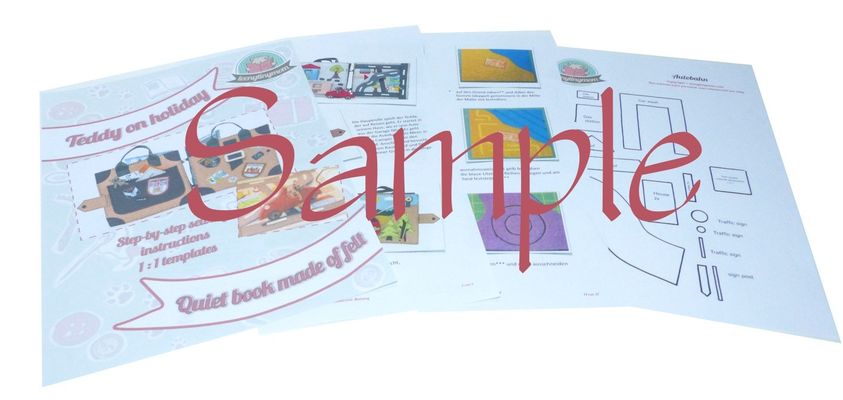 ---
---
These are new pages as an addition to Teddy's book.
---